October 9th, 2008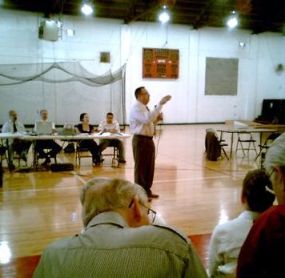 I attended a county tax auction for land on September 24, 2008 in Sandoval County, NM. Despite the financial crisis due to the credit crunch, falling stock market and falling Real Estate prices there was a healthy attendence at the tax auction. Approximately one hundred bidders participated and this was about the same as the county auction in April of this year. The auction prices were also similar.
I talked to some of the participants and they were hoping that there would be a lower participation and hence lower land prices, but that was not the case.
People are still considering land to be a solid investment.
by Andreas Paramonoff