Unlike developed real estate it is much more difficult to get financing on vacant land other than financing provided by the owner. It is more difficult to get financing on larger and more remote properties.
Finance companies have a hard time valuing land if it is large because the value may be speculatively high due to potential subdividing. The potential value of remote property can also change significantly due to changing road conditions, availability of water, septic drainage, zoning and many other factors. Finance companies don't want to risk their money.
Owner financing is often the best choice available, but since most sellers want cash the price for a cash purchase for remote land is much less than financed, sometimes by half.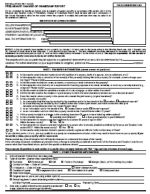 There are two primary methods in which owner financing is done. One is a sales contract in which the seller keeps title of the property until all payments have been made and at that point the seller deeds the property to the purchaser. If the purchaser defaults then the seller typically notifies the purchaser of the default and keeps all payments made. The courts may limit the amount the seller can keep, for example the California Supreme Court, in Smith vs Allen 1968 C.2d 93 allowed the purchaser to get back amounts in excess of fair rent so that is does not unjustly enrich the seller. Other court cases protect the purchaser if substantial payments or improvements have been made, for example see California Supreme Court case of Petersen v Hartell (1985) 40 C.3d 102. In these cases a quiet title action may be needed to terminate the contract. Some states have laws to further protect the purchaser in these sales contracts and specify steps required to terminate a contract in the event of a default. A real estate sales contract can also in some instances be recorded in the county by the purchaser to protect their interests provided that the seller has acknowledged the contract. Title insurance can also be available for land contracts.
The other method of owner financing is deeding the property to the purchaser and registering a mortgage or trust deed which is released or reconveyed when all paymen ts have been made. Due to the potential costs of a foreclosure, this method is usually used if a significant downpayment is used.
There are many laws governing seller financing that both the seller and purchasers need to investigate. For example, in California a real estate license is required if an owner buys or sells more than eight properties in a year which are secured by a note or sales contract.
This article is not intended to provide legal advice, but just to start a discussion on the financing options available. I recommend reviewing your situation with a attorney.
 by Andreas Paramonoff
Tags: finance, land, mortgages, real estate